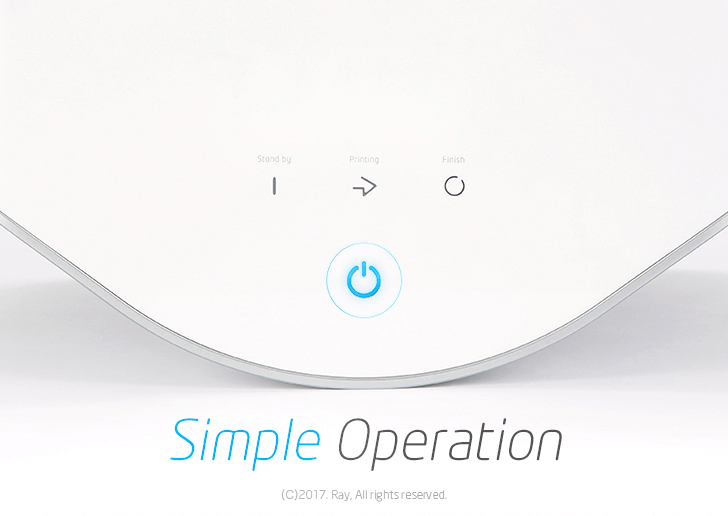 The operation of the RAYDENT Studio 3D printer and the curing unit is quite simple and nearly effortless.
The round power button, the only button the device has, represents its simplicity in terms of operation as well as design.
The simplified LED indicators allow users to check the printing status at a glance.