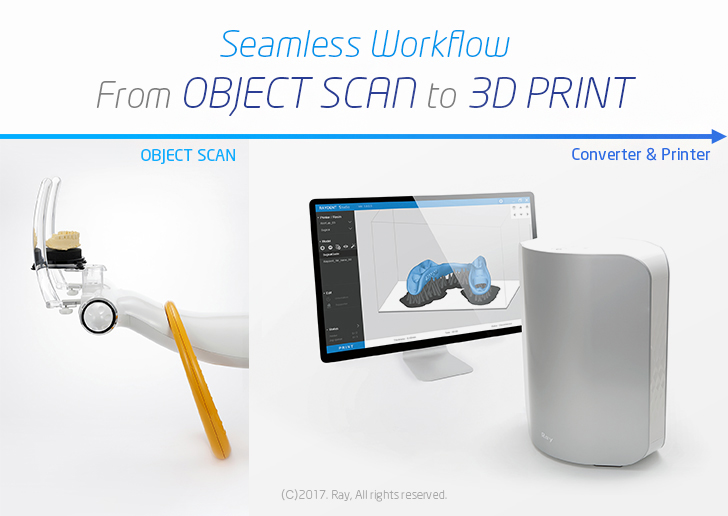 The RAYDENT Studio 3D printing solution completes the seamless workflow from scan to print for dental clinics and labs.
RAYSCAN OBJECT SCAN allows you to scan a stone model or an impression using your existing CBCT system.
The RAYDENT Studio software converts the DICOM into a 3D printable STL file so you just design your own dental appliance and print it, or you can submit the file to a dental lab and simply order a finished product.