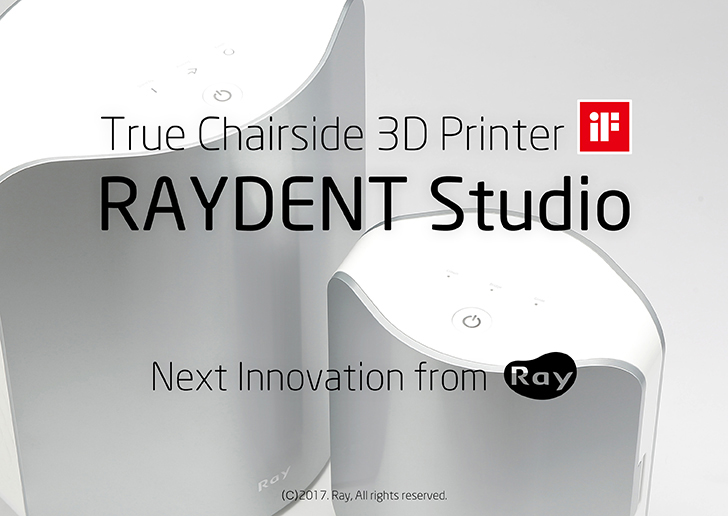 RAYDENT Studio, the next innovation from Ray Co., Ltd., will be exhibited at IDS 2017.
It is a true chairside dental 3D printer which enables simple and accurate in-office production of customized dental prostheses, surgical stents, etc with simple processes in labs and clinics.
Dental  professionals benefit from its fast and easy operation designed to maximize time flexibility and minimize energy consumption.